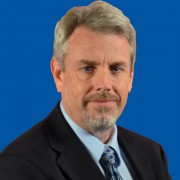 Areas of Expertise
Accident Reconstruction
Mechanical Engineering
Product Liability
Heavy Equipment
Fire Origin and Cause
Safety Engineering
Analysis and Testing
Plumbing Components
Bicycles
Aerial Work Platform
Forklift
Skid-Steer
Telehandler
Mr. Paquet is a CED Investigative Technologies Inc. (CED) Mechanical Engineer with a background in accident reconstruction, fire investigation and product liability and has over 20 years of engineering experience.
Prior to joining CED, Mr. Paquet worked for over seven years as a staff forensic engineer for an insurance services firm where his duties included engineering analysis on large and small losses involving structures, heavy equipment, and consumer products. Prior to this position, he worked for over 10 years as a forensic consultant providing consultations on accident reconstruction, vehicle issues, fire origin and cause investigations on vehicle and structures; mechanical failure investigations on vehicles, consumer products, industrial and heavy machinery; and building issues involving roof, mechanical and finish systems. Mr. Paquet is a Licensed Professional Engineer in the states of Florida, Georgia and South Carolina and is a member of the American Society of Mechanical Engineers, Society of Automotive Engineers, International Association of Arson Investigators and the National Association of Professional Accident Reconstructionists.
Academic Background:
B.S., Mechanical Engineering, University of South Carolina
Traffic Accident Reconstruction, University of North Florida
Arson Investigation, Northwestern University