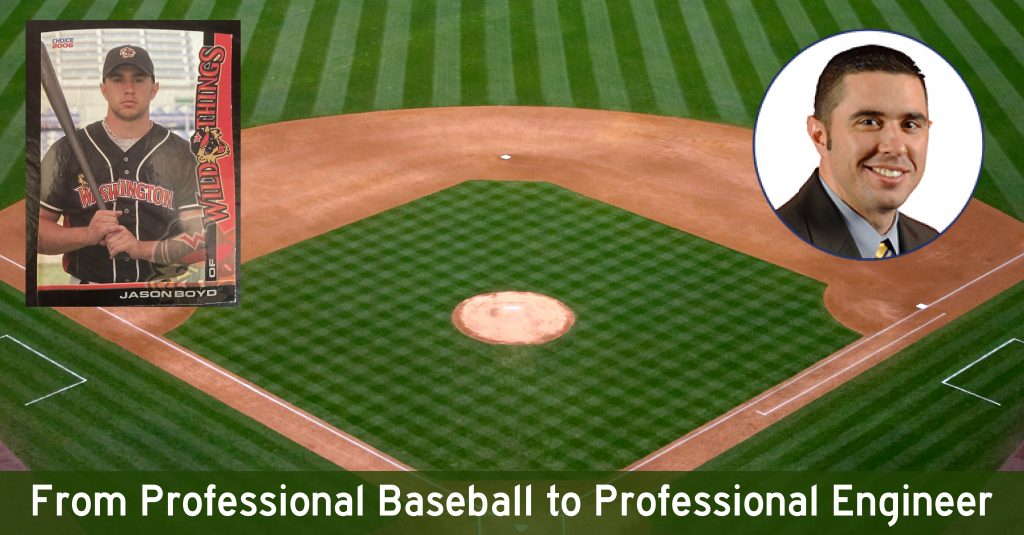 It was many years ago that Jason Boyd played varsity baseball for Lafayette College.  He majored in civil engineering and was a four-year varsity athlete playing 2nd Base, 3rd Base, and Center Field. After college he continued his dream and played minor league baseball in the Frontier League. Following two seasons of hard work and patience, he left professional baseball to follow his academics and pursued a profession as a civil engineer. 
15 years later, Jason was asked to serve as a civil engineering expert witness in a matter involving a college baseball athlete, a university athletics department, and the National Collegiate Athletic Association.  Jason was able to rely upon his professional civil engineering training and experience as an athlete to opine upon the design and safety of the baseball field for the athlete. His opinions were found favorable to the college baseball industry. 
What an achievement to come full circle from athlete to professional engineer serving as an expert witness for the sport he loves!