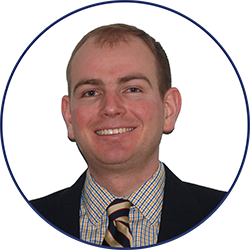 Biomechanical / Mechanical Engineer
Areas of Expertise
Slip and Fall/Trip and Fall Accidents
Premises Liability
Mechanical Engineering
Product Design and Evaluation
Injury Analysis
Accessibility Evaluations
Human/Environment Interactions
Material Deformation & Failure
Mechanics of Solids and Design Modeling
Mechanical & Physical Characterization of Materials
Structural Analysis
Biography/Background
Garry Brock, Jr. is one of CED's Biomechanical Engineers. Dr. Brock earned a Masters and Ph.D. degree in Mechanical Engineering from Cornell University, where he performed research in the Cornell Biomechanics Laboratory in conjunction with the Hospital for Special Surgery and specialized in biomechanics, solid mechanics, and minored in materials science. Prior to attending Cornell, he earned a Master's degree in Mechanical Engineering at the University of Maryland in the Center for Advanced Life Cycle Engineering studying electronic product reliability as well as a bachelor's degree in Engineering Physics from Elizabethtown college where he studied human reaction times and gait analysis biomechanics.
Dr. Brock's work includes injury causation and analysis of human environmental interactions. During his biomechanics education he has studied human fractures, osteoporosis treatment alterations to bone tissue, and human gait analysis. He has also studied electronic life cycle and failure analysis, including reliability analyses of multilayer ceramic capacitor technology. Dr. Brock is a member of the American Society of Mechanical Engineers. He has published 5 peer-reviewed articles and abstracts in leading international biomechanics journals and conferences, and has served as a peer-reviewer for biomechanics journals. Dr. Brock served as a teaching assistant in Statics and Mechanics of Materials in 2012 and 2013 while at Cornell. He has also interned at ITT Corporation where he worked to develop and optimize an emerging new technology for use in product design.
Academic Background:
Ph.D., Mechanical Engineering, Cornell University
M.S., Mechanical Engineering, Cornell University
M.S., Mechanical Engineering, University of Maryland
B.S., Engineering Physics, Elizabethtown College
Societies:
American Society of Mechanical Engineers
Connect with Garry Brock, Jr, PhD on LinkedIn