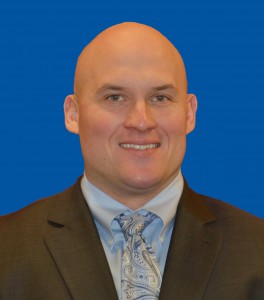 Areas of Expertise:
Mechanical Engineering
Material Handling
Custom Machinery
Robotics
Automation
Testing & Analysis
Critical Fastening
Compressed Gas
Clutch/Brake Applications
Power Transmission
Automobile/Heavy Truck Mechanics
Elevators & Escalators
Kurtis Whitling joins CED after holding a variety of positions with extensive experience in product design, development, and improvement. Mr. Whitling graduated from Case Western Reserve University with a Bachelor's degree in Mechanical Engineering, and a Master's degree in Engineering Management.
Mr. Whitling began his career at Superior Products, designing a UL Listed flashback arrestor to be used in oxy/acetylene brazing and torch applications. He also designed custom fittings, flexible and rigid hose assemblies, quick disconnects, automatic changeover manifolds, and regulators for specialty, welding, and medical oxygen applications. Mr. Whitling was a member of the CGA (Compressed Gas Association) committee for standards writing for Valve Integrated Pressure Regulators, specifically regarding medical oxygen cylinders.
Mr. Whitling has also worked at Stanley Assembly Technologies, designing custom multi-spindle fastening machines and material handling equipment for applications at Kenworth, Caterpillar, Honda, Ford, GM, Chrysler and Toyota. He worked with semi-automated electromechanical material handling systems utilizing wire ropes and motorized overhead trolley systems, as well as pneumatically actuated impact tools and fastening equipment.
Mr. Whitling was also employed at Eaton Corp, in the airflex division, where he designed an active braking system for a 2.5 mW wind turbine. He worked with pneumatic, hydraulic, and mechanically applied disc and drum style brakes and clutches for use in mining, drilling and mineral processing applications.
He is a Certified Fire & Explosion Investigator (CFEI), Certified Vehicle Fire Investigator (CVFI), completed his training in Excel Tribometers (CXLT) and his 30 hour certification for OSHA 1926 General Construction training.
Academic Background:
Masters of Engineering Management, Case Western Reserve University
B.S., Mechanical Engineering, Case Western Reserve University
Societies & Honors:
American Society of Mechanical Engineers (ASME)
Society of Automotive Engineers (SAE)
National Association of Fire Investigators (NAFI)