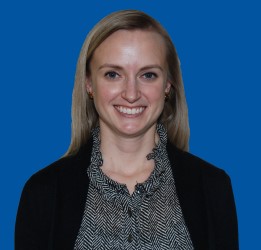 Structural/Civil Engineer
Areas of Expertise
Structural Engineering
Steel, Concrete Masonry & Wood Design
Commercial & Residential Construction
Building Code Analysis
Failure Analysis
Wind & Water Damage
Strength of Materials
Vibration Analysis
Building Information Modeling (BIM)
Constructional Management
Construction Safety/OSHA
Biography/Background
Before joining CED as a Structural/Civil  Engineer Stephanie Osterholt worked for a large architectural and engineering company in Cleveland, OH where she gained experience in structural engineering design, including but not limited to, steel, concrete, masonry and wood buildings.
Representative projects include new construction and remodeling work at Case Western Reserve University, the Pro Football Hall of Fame and Oberlin College.
Mrs. Osterholt received a master's degree in civil engineering with her focus in structural engineering and a bachelor's degree in civil engineering, both from the University of Dayton. During her graduate years she worked as a research assistant for the Civil Engineering department.
She is a registered Professional Engineer (P.E.) and a member of the American Society of Structural Engineers.
Academic Background
M.S., Civil Engineering- Focus in Structural Engineering, University of Dayton, 2008
B.S., Civil Engineering, University of Dayton, 2007
Connect with Stephanie on LinkedIn
Connect with a CED Engineer in your region
Submit a Civil/Structural case or claim online