Accident Reconstruction & Electric Drive Vehicles
On the Scene E-Newsletter, Edition 140, June 22,

2011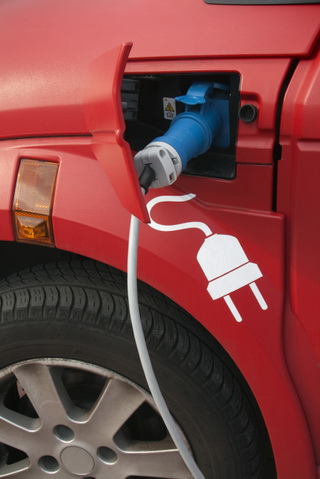 Hybrid electric vehicles (HEVs), plug-in hybrid electric vehicles (PHEVs), and all-electric vehicles (EVs)—also called electric drive vehicles collectively—use electricity either as their primary energy source or to improve the efficiency of conventional petrol designs.  Perhaps you've noticed one or two on the road driving next to you.  If not, you'll definitely be noticing them in the near future; the market for EVs is definitely growing.  The analyst firm, Verify Markets, recently revealed that it expects 5 million EVs to be sold annually by 2015, more than 1 million in North America alone.  A leading source for international market research and market data, Research and Markets, is quoted as saying, "Any motor manufacturer without a compelling lineup of electric vehicles is signing its death warrant."
Governmental funding has been designed to grow the infrastructure needed for these new vehicles and provide incentives designed to make them more affordable. This means the deployment of over 13,000 grid-connected vehicles and over 22,000 charging points in residential, commercial, and public locations nationwide by December 2013.
EVs are here to stay and there are forces in place to encourage their growth.  As these new technologies are introduced onto the roads and "re-fill" stations of America, systems will need to be analyzed and certain adaptations will have to be made.  This is especially important because accidents involving electric drive vehicles will inevitably occur and with increasing frequency as their popularity grows.
Emergency personnel responding to car accidents will often cut the battery cable of a badly damaged car.  After a crash, if the battery is still connected to the car's electrical system, then that system is still "live" and damaged wiring can potentially produce sparks or short circuits that can create other problems (a fume ignition or air bag deployment during rescue operations, for example).  With an electric drive vehicle, there is no "main wire" to cut.  There are likely multiple hidden power conduits that vary from technology type and design.  A rescue worker may be hard pressed to know where it is safe to cut.
You're probably thinking, "at least there is no gas tank to explode with electric propulsion vehicles."  Though this is true, hybrid electric vehicles still have a gas tank.  In addition, an EV involved in a multi-car accident may not have a gas tank, but one of the other vehicles in the crash likely will.  So the possibility of hazardous fumes certainly still exists.  In addition, a full electric vehicle has a high voltage battery pack that can be just as dangerous as a leaking gas tank.  A serious crash could possibly lead to the leakage of battery fluids that are hazardous to human tissues.  Also, a jolt from the 12 volt battery found in gas powered automobiles probably won't kill you.  However, the 200 to 500 volt jolt found in EV models could.
Handling a damaged EV often requires protective clothing (insulated or rubber gloves, goggles and safety shoes).  If the vehicle catches fire, be sure to use a Class-D powder-type fire extinguisher.  Attempting to extinguish the fire using only small amounts of water can be more dangerous than effective.  Likewise, if the vehicle is partially submerged in water, the electrical system may be short-circuited and extreme caution must be taken before approaching or exiting the vehicle.
Although electric drive vehicles are generally manufactured with lighter materials to make them more fuel efficient, they are still required to meet the same crash-test safety standards as their conventional cousins.  Because of the nature of the drive and design, EVs can capture abundant amounts of data regarding how it was functioning during an accident.  As the "black boxes" are read and analyzed after a crash, greater amounts of data can aid design improvements in next generation models.
Overall, these new technologies may not be any more dangerous than existing ones.  However, they do present changes in the way vehicles are driven and maintained as well as how they need to be approached and investigated if involved in an accident.  The reality of a greater percentage of electric drive vehicles being on the road in the future means a greater responsibility to adapt to these new technologies as they are introduced.  The engineers at CED Technologies continue to be technologically vigilant.  If you need advice or help involving a new technology, you can find it at any of our regional offices. Please call 800.780.4221 today to discuss your situation specifically.