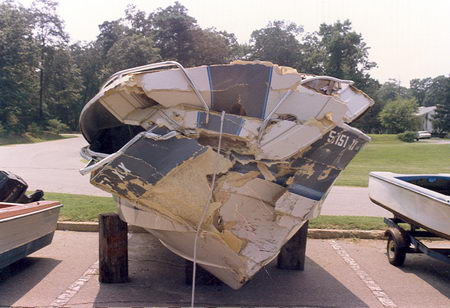 CED Technologies Inc.'s marine experts perform field investigations, consultations, reconstruction and simulation for numerous maritime accidents that involve: cruise ships, boats, personal watercraft injuries, equipment fires, pier and dock failures, commercial vessel accidents and coast guard rules and regulations disputes. Our marine experts graduated from the United States Naval Academy and have served as engineering officers on board naval ships and submarines. A number of CED's marine cases include, tests on both power and sail boats for maneuverability and stopping, determining the water intake rate on a sinking vessel and establishing impact speed and force in an accident.
Our services include:
Single and multi-vessel boating accident reconstruction
Investigation of personal watercraft accidents including off-power steering issues
Analysis relating to marine equipment failures
Examination of accidents and property loss related to marine fires and explosions
Evaluation of accidents related to improper captaining of a marine vessel and improper usage of marine equipment
Investigation of pier and dock failures caused by weather
Studying and reporting on accidents regarding improper training and material usage
Water skiing, tubing and boarding accident reconstruction
Technical equipment for testing includes:
Global Positioning system (GPS)
Magnetic/Gyro Compass
Fathometer
Weather Charts Database System
Material Testing and Analysis Equipment
Nautical Charting & Tide Table Software
Submit a Maritime/Marine case or claim online.
Contact a CED Engineer in your region.