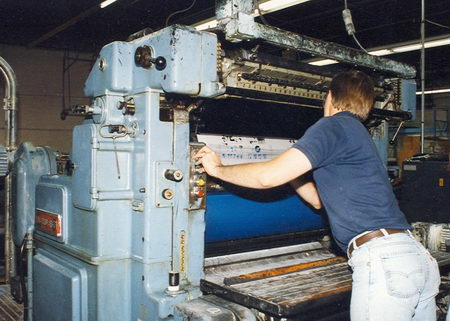 CED's engineers have been involved in a wide variety of accidents involving industrial machinery.  Our engineers have tested, evaluated and consulted on machinery cases which include: printing presses, punch presses, robotics, assembly plants, food processing equipment, loading equipment, automatic machinery and operator misuse.
Our Services Include:
Investigation relating to accidents from improper or inadequate design of industrial equipment
Analysis of human/machine interface accidents
Evaluation of accidents involving a workers usage of industrial equipment
Examination and report on accidents resulting from improper and/or removal of guards and interlocks
Investigation of injuries caused by a workers failure to place equipment in a safe condition
Studying and consulting on inattentive and improper operator actions by workers
Examination of operating rules and guidelines as it pertains to plant and operating procedures
Technical Equipment for Testing Include:
ANSI and OSHA Codes and Standards
Human Factor Texts and References
Material and Metallurgical Analysis Equipment
Force and Weigh Measuring Apparatus
Light and Sound Meters
Surveying, Leveling, Photographic and Video Equipment
Submit and Industrial Machinery case or claim online.
Contact a CED Engineer in your region.