Brake Failures Do Occur!
On the Scene E-Newsletter, Edition 143, August 10, 2011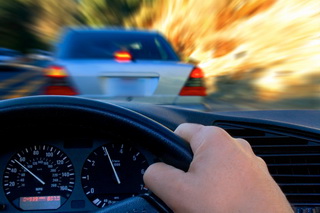 Imagine driving on the highway approaching your exit ramp when you begin to slowly put pressure on the brakes. You've driven this route a million times so you're not really thinking about the possibility that your brakes are about to fail. Unfortunately, that is exactly what happens, resulting in a car accident. CED engineers are experts in investigating brake failures and analyzing the root cause.
Threshold braking (or limit braking) is a technique which involves modulating brake pressure so as to apply the maximum amount of braking possible before the wheels lock up. This allows for the shortest stopping distance, and when used properly, a skilled driver can use the technique to stop a car quickly and safely. For the rest of us, there are anti-lock brakes.
Anti-lock braking systems (ABS) were introduced in the 1980s and have become standard equipment on the majority of vehicles sold today. ABS were developed to reduce skidding and maintain steering control when brakes are used in an emergency situation. By using computerized wheel-speed sensors to determine if one or more wheel is trying to lock up during braking, the system controls each wheel independently, pumping the brakes much quicker than a driver's foot can. It is a common misconception that stopping distances are always shorter with ABS than with standard caliper brake systems, but the major advantage of ABS is that they allow the driver to keep directional control and stability.
ABS systems require significantly more parts and higher maintenance costs than a traditional braking system, meaning there are more opportunities for damage to occur. With regular maintenance and care, ABS will work properly and safely. If ignored, small problems can become larger, and lead to dangerous circumstances. It is especially important to regularly check brake fluid and pads to reduce potential problems. Improper maintenance by poorly trained and unqualified technicians can lead to dangerous conditions.
If you have a case involving vehicle braking systems, the Vehicle Crash Group of CED Investigative Technologies has several highly trained accident reconstructionists that can assist you. For more information, please call 800.780.4221 today to discuss your situation specifically.