Examining Where the Defect Occurred
On the Scene E-Newsletter, Edition 134, March 14, 2011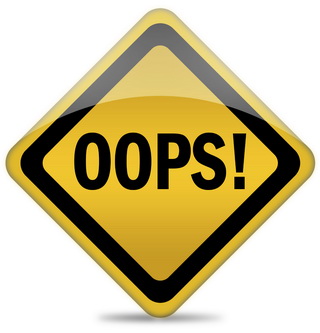 We purchase products on a daily basis in the hope of making our lives or jobs easier. Unfortunately, use of those same products can have an unexpected or undesired effect, the worst of which actually causes harm. There are specific product liability laws that govern manufacturers, distributors, vendors and wholesalers. These laws strive to protect consumers from dangerous products. As it is important to define where the exact defect occurred in the life cycle of that product, a defect can usually fall into one of three categories: design, manufacturing or marketing.
Design Defects
A defect in product design is in inherent from the very beginning and thus widespread. You will find the same defect in every individual product because it was mass produced according to the single product plan. With a flaw in the design, the product is potentially dangerous when used as intended or when used for another reasonably foreseeable purpose. This type of defect focuses on the manufacturer's decision to create the product with respect to the product's safety. Many courts will conduct a cost-benefit analysis in resolving this type of case. The plaintiff must prove that an alternative design could have been manufactured resulting in a safer product. If this can be demonstrated, the court will determine whether the alternative was cost-efficient.
Manufacturing Defects
A manufacturing defect can occur when a product is manufactured incorrectly. This can be an isolated incident or more widespread. For example, maybe only one car in the manufacturing line received defective tires or perhaps a defective fuel tank was installed in every vehicle. Either way, this type of defect can cause serious harm or injury. It must be proven that the product was defective when it left the manufacturers possession and that the product was unaltered at the time of injury. The "malfunction doctrine" can sometimes be used to prove causation. This doctrine states that if a defect caused an accident and the plaintiff can rule out other possible causes, then the plaintiff can prove causation even if the product is destroyed.
Marketing Defects
The product has been designed and manufactured. Now onto labeling and the creation of sufficient instructions. Marketing defect claims occur when the product's potential dangers are mislabeled or purposefully left out. This also includes inadequate directions. Adequate warnings and instructions mean that they are given in a form that could reasonably be expected to catch the attention of a reasonably prudent person. The instructions must also be understandable for the average user. Warnings must be clear and precise. The manufacturer must warn the user of any hidden dangers and instruct the user on how to use the product to avoid any dangers. If a tire manufacturer were to fail to include tire pressure information, this could result in a marketing defect.
CED Investigative Technologies Inc.'s engineers have been investigating alleged product failures, misuses and accidents for over 20 years. Our experts use a multi-discipline approach utilizing engineering talents which include: mechanical, electrical, metallurgical, civil, and structural to test products under investigation. In many investigations, testing a product is the key to determining behavior during normal use and reasonable misuse. Testing is also used to determine if a product meets applicable standards. Our engineers examine and consult on various products including household equipment, playground equipment, power tools, children's play toys, sporting equipment and lawn and gardening equipment. CED engineers are experienced and skilled to assist you in your next case. For more information on CED, please feel free to contact one of our case managers at casemanager@cedtechnologies.com or call (800) 780-4221.