CED Technologies Inc. not only provides forensic expertise and services to law firms, insurance companies and corporations, CED  also provides services such as engineering studies, patent research, testing, warning label design and additional comprehensive services.  It is our duty to view products and/or events from a pre-production and post accident view, which is highly scientific and understandable by the average consumer or juror. Our engineers are able to combine multiple disciplines and advanced backgrounds to approach problems or issues from several different angles, making  opinions "Daubert Proof" and withstand the toughest critics.
Search our Areas of Expertise
When litigation or insurance claims arise and require an independent "Trained Eye" to research a potential cause, CED has the capability and experience.  CED has been retained by both plaintiff and defense attorneys involved in litigation matters along with insurance carriers who need a supplemental look to make sure the claim is justified.  This ability has made CED one of the leading forensic and accident reconstruction companies in the United States.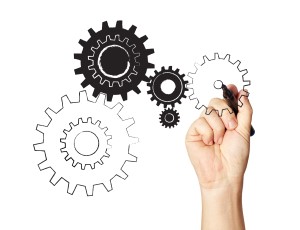 CED's ability to perform forensic investigations at such a high level of expertise has also positioned our company to help manufacturers with products in the pipe line for release to make sure that they are safe and standard compliant, thus taking a preventive approach to manufacturing.  CED has been retained by manufacturing companies for  warning label design and to ensure warning labels are positioned in the right area,  containing  proper information so consumers are well informed and protected.  CED has also been involved in testing and standards development in propeller guard requirements for recreational powerboats and tree stands for hunters.
More information on our Product Design/Defect capabilities