Is Stucco to Blame?
On the Scene E-Newsletter, Edition 135, March 28

, 2011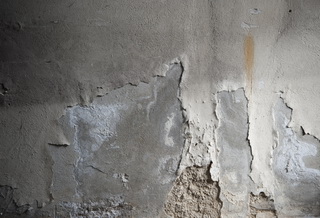 Many construction defect claims involve water. When water intrusion is involved, and the building is a stucco building, then, rightly or wrongly, the first "finger of blame" is almost always pointed directly at the stucco contractor. There's a lot riding on that finger.  It is not uncommon to see million dollar claims resulting from water intrusion. The stucco may be to blame. Often times it is. But, just as often, the fault lies elsewhere. Faulty or substandard work by roofers, plumbers or window installers, for example, all could compromise the integrity of the building envelope.

Why then is stucco the first to shoulder the burden? 

Reputation
Stucco construction lawsuits have become a major growth industry in recent years, with water damage and mold being the two chief complaints. Stucco issues have been very visible, both in regional and national media, particularly following the summer wet season. There is a perception among the general populace that stucco is prone to leakage both from its inherent qualities and from construction shortcuts that leave the concrete-like finish susceptible to water intrusion or "leaks" in layman's terms.

Biggest Target
When a building has suffered water intrusion, causing hundreds, thousands or perhaps millions of dollars worth of claims, often the most obvious place to start is with the material that covers 90% of the structure. What is often misunderstood is that the stucco is not a waterproof system. Drainage of this moisture penetrating through and around the stucco needs to be accommodated for in the design of the building and the architectural details.

Naked Eye
It doesn't take a construction expert; anyone can find a stucco crack. If water intrusion caused the damage and there's a big crack in the stucco right on the side of the building then very understandably, many would assume, that's where the water came in and the stucco must be to blame. Often in layman's eyes, crack equals defect and defect equals blame. Therefore, cracked stucco is among the most frequently claimed construction defects. What is not always realized is that to some degree, stucco cracks are normal and expected in even the highest quality stucco work. Most homeowners don't know or have difficulty accepting this. This can lead to inaccurate assessments and also to unqualified claims

This is where a qualified engineer can be of assistance. Civil engineers that deal with building envelope issues are trained to look at the big picture in order to determine the root cause of water intrusion. It is important to have an expert that understands when a stucco crack is a defect. The engineer must be able to determine if there are vapor barriers missing, if the nails are non-corrosive, and if the backing and flashing were installed correctly.  It is equally important that the engineer be knowledgeable about the other systems involved in construction in order to determine the cause of the water intrusion. Ideally the expert would be as familiar with roofing systems and window installations as they are with stucco. CED engineers are experienced and skilled to assist you in your next case. For more information on CED, please feel free to contact one of our case managers at casemanager@cedtechnologies.com or call (800) 780-4221.