Vindication: How Forensics Helped a Woman Prove Her Innocence

On the Scene E-Newsletter, Edition 94, April 13, 2009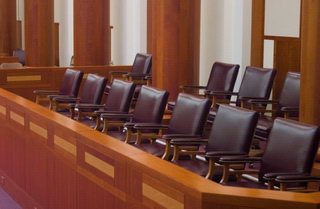 The majority of CED cases involve civil matters. About one year ago CED was asked to reconstruct a vehicle accident involving a northbound truck that crossed the median and struck an oncoming car in the southbound lane. It was mid-day, and the man and woman in the truck had been partying all night. The driver apparently fell asleep prior to crossing the median. There were two women in the oncoming car and the driver was fatally injured in the collision. By the time the first responders arrived, the man in the truck had pulled the woman out of the truck and set her down on the curb. The man had a serious wound in his backside, among other injuries.  The woman had a laceration on her forehead. The police tried to gather information from the woman, but she was in a daze and incoherent. The man told police that the woman was driving, but that he did not want to give a statement because he did not want to get his friend in trouble. The hospital tested the woman's blood and it tested positive for narcotics. When she woke up in the hospital, the woman told the investigating officer that she did not remember the crash, but that she had been driving and she had taken narcotics. The woman was eventually arrested and charged with DUI manslaughter.

Fast forward two years. The woman was still in prison and never remembered that she was actually driving. The man has since disappeared and a friend of the woman retained CED to try to determine who was really driving the truck at the time of the collision. An engineer from the CED Vehicle Crash Group examined the truck, the car and the police measurements and photographs of the accident scene to reconstruct the crash.
The first responders had determined that the man's injury to his backside had come from the stub of a broken gearshift handle. Careful examination of the gearshift allowed the CED engineer to show that the impact to the gear shift came from the driver's side of the truck. Similarly, damage to the passenger side of the windshield was linked to the woman's laceration on her forehead. The nature of the crash was used to explain the motion of the occupants within the truck during the impact.
The trial was a heated affair. The prosecution called police, paramedics, toxicologists and a DNA expert. The defense called two witnesses; the paramedic who treated the woman and said the woman's injuries were consistent with her head striking a windshield and the CED engineer, who reported his findings. In the end, the jury decided the prosecution had failed to show beyond a reasonable doubt that the girl was driving. After nearly three years in prison, she was released.