Display Mishaps Require Testing
On the Scene E-Newsletter, Edition 113, April 12, 2010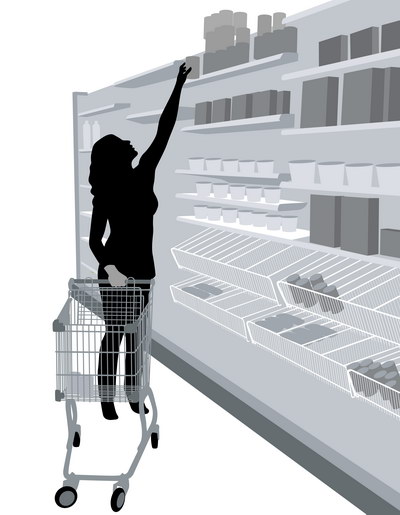 It happens more often than you think. Displays and end caps in grocery, department and convenience stores allegedly fall and injure people. Many parties claim they were just walking by the display and the items unexpectedly fell on them. Did the items fall without contact or was there human intervention?
Individuals pushing and shoving one another can cause products to tumble down as passersby accidently fall into the display. On other occasions, individuals pull supporting items from the middle of the stack rather than taking them from the top. This can cause the display to tumble down. Also, incorrectly arranged displays cause instability and collapse with minimal force such as brushing against the stacked items.
The best way to scientifically justify or deny these claims is through testing to surmise if the description of the event is true or false. CED helps attorneys and adjusters decipher truth or fiction by developing testing protocols to replicate the accident scenario then perform worst case scenarios if the reconstruction does not coincide with how the accident was explained.
Our engineers reconstruct these accidents in our test facility by building duplicate displays and applying various forces to the displays to determine stability. As with any testing at CED, the facts must be carefully reviewed before conducting any tests. In lieu of a site inspection, which usually cannot be conducted due to length of time since the incident, photographs, witness statements, accident reports, etc. must be used to fully grasp the accident scenario. From this information, the engineer determines the shape and height of the display as well as the number of items on the display. They also look to see if interlacing, cross hatching or other means of stability augmentation were used.
After gathering all of the information, CED uses it to recreate the display and perform stability tests. The tests can be documented with video, photographs and notes which are used to create a report, answer questions at a deposition, or be viewed by jurors at a trial.
Display testing is only a small part of what CED can accomplish in our test labs. We create testing protocols for our clients as well as maintain access to a myriad of equipment used for testing a variety of products, incidents or accidents.