June 28, 2010
Article: Why Site Inspections Strengthen Cases and Claims
Article: LEED:  What is it and How CED Can Help
Why Site Inspections Strengthen Cases and Claims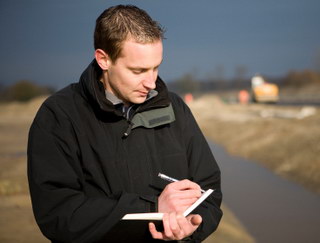 Occasionally, when a case or claim from a loss or accident reaches the point where an expert needs to be retained, a firm may be tempted to bypass the site inspection and retain the expert to structure an opinion based solely on documentation and photographs – due to lengthy time elapsed since the accident.  While this might be acceptable for certain losses, like a fire where the whole property has been demolished and replaced, it can be a grave mistake to underestimate the value of a site inspection by a trained engineer.   In most cases where a CED forensic engineer performs a site inspection, he can provide invaluable insight that can potentially change the entire course and direction of the case or claim. 
A good example of the value of a site inspection is a case where CED was defending a vehicle in a multi-car accident at an intersection.  From the photographs it looked as if our client had been the cause of the accident due to negligence.  Following thorough protocol, the CED engineer scheduled a site inspection at the scene for the same time of day as the accident had occurred.  Upon arrival at the scene, the engineer noticed two key details not previously detected from the photos or statements: first, there was a tree obscuring the view of the oncoming cars, and second, the sun was in a position where the driver would have been suddenly blinded.  These observations changed the course of the case and reduced the level of negligence of our party.
The following are just some of the reasons why site inspections are vital:
Credibility – The claim or case might seem straightforward at the beginning but cases can change and sometimes go to trial.  If the engineer has not been to the site of the accident or inspected the machine in question, it allows the opposing party to question the engineer's familiarity with that particular machine or scene and place doubt in the minds of the jurors as to his expertise – with obvious negative implications.

Independent Evaluation – Until an engineer gets involved, the case or claim has relied on the depositions or statements from the parties involved in the accident; not an independent review.  An objective comprehensive review allows the engineer to document measurements, dimensions, model numbers, alignments and — most importantly — contributory factors (environmental, for example) which have likely been missed.

The "3" Hypotheses — As an expert, the engineer needs to base his opinion on scientific facts that can stand up to the criticism of trial.  In so doing, CED engineers try to go to an inspection and "put themselves in the shoes" of the plaintiff.  While in those "shoes", the engineers try to expand upon the causation and think of three different hypotheses as to factors or causation in the accident.  This expansion of all-encompassing possibilities in the case can only be obtained at an inspection and can either strengthen the existing opinion or add new facets to case – making the expert's opinion stronger and more credible.  For this reason, CED engineers will sometimes video an inspection so that the jury can visually see the things that a photograph simply can't capture.
Site inspections, although sometimes not viewed as vital, are necessary for credible and independent opinions.  Cases can start out on a straight forward position and then sudden move off track and CED can help by using such tools as site inspections to be a powerful asset to the case or claim.  For more information about CED Investigative Technologies, please visit our website at www.cedtechnologies.com or email us at casemanager@cedtechnologies.com.

LEED:  What is it and How CED Can Help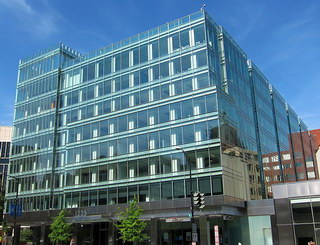 Due to recent soaring oil prices and mishaps such as the British Petroleum disaster, there has been a renewed interest in energy conservation and alternative fuel sources.  Actually, the construction industry has been implementing new technologies and ways to construct and remodel structures that are energy efficient for decades.  One such initiative started in 1993 by the Natural Resources Defense Council and later by the U.S. Green Building Council (USGBC) is called LEED "Leadership in Energy and Environmental Design."  LEED is an internationally recognized green building certification system providing verification that a building or structure was designed and built using strategies aimed at improving performance across all metrics that matter most such as: energy savings, water efficiency, CO2 emissions reduction, improved indoor quality and stewardship of resources.
LEED, which initially started out as a rating system for just one category of new commercial buildings in 2006, has over five different rating systems today:
1.    Green Building Design & Construction – New Construction, Major Renovations, Core & Shell Development, Schools, New Retail Construction
2. Green Interior Design & Construction – Commercial Interiors, Retail Interiors
3. Green Building Operations & Maintenance – Existing Buildings Operations and Maintenance
4. Green Neighborhood Development
5. Green Home Design and Construction
Within each of these categories there are a possible 100 base points to be obtained, with an additional 6 points for innovation in design and 4 points for regional priority.  Buildings can qualify for four levels of certification:
Certified     40-49 points
Silver        50-59 points
Gold         60-79 points
Platinum    80 points and above
So why is LEED important to forensic engineering and how could such a company be a powerful asset?  Agencies such as state and federal governments are giving incentives and tax breaks for LEED certified buildings.  For example, the city of Cincinnati is giving an automatic 100% real property tax exemption for newly constructed LEED certified buildings and the State of Nevada exempts LEED construction materials from local taxes.  The problems in LEED arise when a construction company is contracted to build or remodel a structure that is LEED certified and in fact it isn't.  After the building is completed or partially finished, the developer finds out that the materials and design are not LEED compliant and they lose their LEED rating costing thousands if not millions.  This typically leads to litigation to determine if indeed the structure is or is not LEED compliant and this is where CED can help.
CED Civil Engineers are LEED certified and have the training and education to understand the issues of a LEED construction.  These engineers can review the contracts to see exactly what materials and processes were specified and then perform a site inspection to verify materials and design to provide an expert opinion as to the LEED certification.
Although LEED is fairly new to the construction industry, the growth and interest in energy efficiency and alternative energy is going to catapult this rating system — and adherence to it — into the heart of the construction industry arena.  Insurers and attorneys facing disputes of the LEED initiative are going to need a skilled expert who can provide expert testimony to help with their case.