August 10, 2010

Industrial Accidents:  How to Prevent Them
Carbon Monoxide (CO): What You Can't See Can Harm You
Meet the Expert:  Grant Bevill, Ph.D.

Industrial Accidents:  How to Prevent Them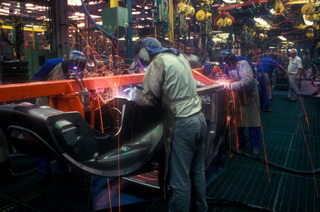 As an engineering consulting firm, we are asked, how can industrial accidents be prevented? CED frequently sees three potential factors in industrial accidents: (1) misuse of equipment and/or guards, (2) inadequate training, and (3) user distraction.
Devices as diverse as power tools, conveyors, robots, and power presses all involve energy release and moving parts.  To protect users, moving parts that create hazards must be controlled. Guards are used by equipment manufacturers to prevent people from inadvertently coming into contact with a potential hazard.  Guards can be as simple as a cover concealing a moving part or as sophisticated as a light beam on the front of a power press which prevents the press from cycling if an operator reaches into a hazardous area.
Although guards are put in place for protection from hazards, the intent of a guard can be defeated.  Common examples around the home are when the chain guard on a bicycle is taken off and discarded or a lawnmower's safety lever is taped to the mower's handle.  Employers are required by OSHA to make sure that hazards are controlled in the workplace, but ultimately, the user of a machine has to be the one to make sure the guard remains in place to protect them. Another factor leading to accidents is equipment misuse by employees. This misuse can occur from experienced users but often results from workers who are new on the job and who may not be adequately trained. An example of inadequate training occurred when a worker was crushed while dislodging packing material from a robotic arm moving pallets onto a conveyor system.  Even though the robotic arm was shut down and locked out, when the material was dislodged, the conveyor system restarted, crushing the worker between the conveyor and the robotic arm.  Due to inadequate training, the worker did not understand how the equipment safety features functioned, leading to the accident. Safety relies on properly designed equipment, training and operators following defined safety procedures.
Also, not every employee that goes through machine training and the formal qualifications (i.e. licensure) should be using a machine.  For example, a skilled licensed aerial work platform operator may turn out to be an unskilled skid steer operator.  Use of a machine is a privilege, not a right.  Operators may have a talent for certain machines, but struggle to use other machines.  For the sake of operator safety and productivity, management has to have the right checks and balances in place to put the right operators on the right machines.
The third key factor, distraction, potentially contributes to accidents as well.  During his deposition, an injured carpenter stated, "It was the last piece of trim I needed to cut to finish the job and the accident just happened."  In this instance, the injury occurred because the carpenter may have been thinking about the next task rather than concentrating on completing the task at hand.
To answer the question, "How can we prevent accidents", employers must ensure that guards and other safety systems remain in place, are properly used and maintained, and are not bypassed.  Employers must also supply adequate training and implement safe work practices. And finally, employees need to keep guards and safety mechanisms in place, follow safe work practices, and keep their focus on the task at hand. Failure to adhere to employer mandated safety policy, procedures, programs, and misusing the safety guards and tools provided should have consequences
The goal of job safety programs and training is to change the heart, not merely the mind and specific actions.  The ultimate goal is for employers and employees to attain an environment where there is a safety consciousness and individuals actively seek to recognize potential hazards, report potential hazards, and management and employees work the engineering processes together to make the workplace safer.
C
arbon Monoxide (CO): What You Can't See Can Harm You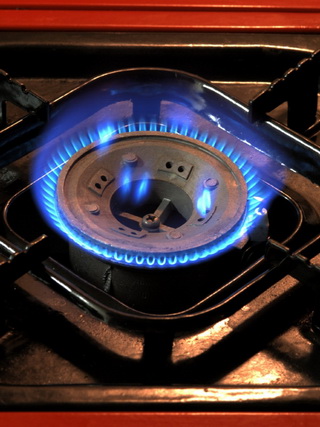 Many homes and commercial buildings are heated using natural or propane gas as a fuel source. When natural or propane gas is burned with air, the by-products of combustion are water and carbon dioxide (CO2). The combustion process can be altered by equipment malfunctions or installation deficiencies and if this occurs, carbon monoxide (CO) can be produced in levels that may be harmful to the occupants of the residence or commercial building.
CED engineers have investigated the design, installation, and operation of boilers, generators, furnaces, and engines of all types. Key factors in these investigations are proper venting of exhaust gases and the possible effects of confined space and/or migration of gases. One case involved allegations of migration of CO gas from a machinery utility room, through walls/doorways, and into an adjacent hotel room.
Typically, a mechanical engineer is the lead investigator on these types of matters.An industrial hygienist may assist.CO levels are discussed by various organizations such as the American Conference of Government Industrial Hygienists, the Environmental Protection Agency, and the
Occupational Safety and Health Administration. The symptoms of exposure to harmful levels of CO include headaches, nausea, mental impairment and confusion and may lead to damage to the central nervous system and possibly death. When investigating a CO exposure, it is crucial to understand the following:
* Identify the make & model of installed equipment
* Verify the fuel source
* Determine if gas regulator is properly configured for fuel source
* Determine the overall material condition of system
* Determine if installation was performed in accordance with manufacturer's recommendation
* Obtain documentation of maintenance & service records for equipment
CED engineers have investigated the mechanical causes of exposure to CO for over 20 years. Heating system installation irregularities and lack of proper maintenance are potentially the common causes of CO exposure. Gas flow visualization techniques using smoke generators can be used to demonstrate the path that harmful gases can take within a home or commercial building. To find out more about how a CED engineer can investigate a CO matter or measure the level of CO, contact one of our regional offices to speak with a case manager.

Meet the Expert:  Grent Bevill, Ph.D.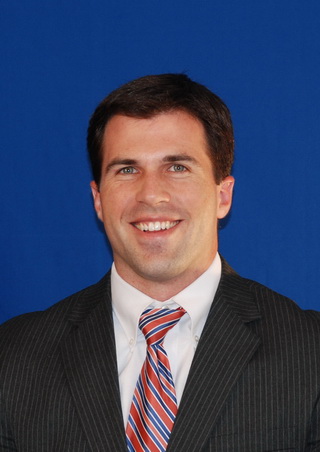 Dr. Bevill is one of CED's Biomechanical Engineers. Dr. Bevill earned his Masters and Ph.D. degrees in Mechanical Engineering from the University of California at Berkeley, where he performed research in the Berkeley Orthopaedic Biomechanics Laboratory and specialized in biomechanics, solid mechanics, and materials science coursework.  Prior to attending UC Berkeley, he performed research on total joint replacements at the University of Denver, where he earned two Bachelor of Science degrees – one in Mechanical Engineering and one in Computer Engineering.
Dr. Bevill is a member of the American Society of Biomechanics, Society of Automotive Engineers, and American Society of Mechanical Engineers.  He has published over 15 peer-reviewed articles and abstracts in several of the leading international biomechanics journals and conferences. During his doctoral studies, he served as a peer-reviewer for several biomechanics journals and helped develop funding for the Orthopaedic Biomechanics Lab, including grants from the National Institutes of Health (NIH).  Dr. Bevill served as a guest lecturer in the Orthopedic Biomechanics Course at UC Berkeley in 2008, and was also a teaching assistant in Orthopedic Biomechanics in the spring of 2005, where he received an Outstanding Graduate Student Instructor Award.  During his time at UC Berkeley, Dr. Bevill also worked as a mechanical testing consultant on such projects as assessing the long-term wear behavior of honeycomb seat cushions for F-16 aircraft.
Areas of Expertise:
* Slip and Fall Accident Reconstruction
* Orthopedic & Industrial Biomechanics
* Occupational Injuries
* Musculoskeletal Biomechanics
* Low-speed Automobile Accidents

For more information on CED experts please contact one of our case managers at casemanager@cedtechnologies.com or on the web at www.cedtechnologies.com .