August 25, 2010

Pool Safety is "No Accident"
Children's Products:  Safer or More Complex
Meet the Expert:  George M. Saunders, Jr., P.E.

Pool Safety is "No Accident"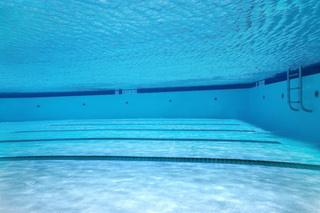 Based on published information by the National Center for Injury Prevention and Control (NCIPC), each year approximately 6,500 people die from drowning in the United States and an estimated 140,000 persons drown worldwide. 
Based on past record, about 75% of all drowning fatalities are males and drowning is the second leading cause of injury related death for children between 0 and 14 years of age.  For each of the 1,000 children that drown, four are hospitalized for near drowning (American Academy of Pediatrics), and one out of the four near drowning cases suffer severe, permanent neurological disability (Foundation for Aquatic Injury Prevention).
For children ages 1 to 4 years, 80% of drownings occur in backyard swimming pools or spas.
Operating a Swimming Pool is an Immense Responsibility
Water safety is fostered with keen due diligence to:
1) Facility maintenance and infrastructure compliance with accepted standards;
2) Quality lifeguard staffing and training; management commitment to safety by consistent policy and appropriate financial/resource support.
1) Facility Maintenance and Infrastructure Compliance with Accepted Standards:
a) Inspect pool and deck for cracks; inspect for sharp edges, pinch points, loose parts and any other potential injury points;
b) Check diving board, hardware and anchoring points;
c) Have "No Diving" signs posted along sides of pool that are less than 8' deep;  check that depth and geometry of pool in diving area meet standards; rope off  diving area to separate swimmers from divers; check that depth markings are appropriately displayed;
d) Check that decks, horizontal pool surfaces, underwater steps, and  ladders have non-skid surfaces;
e) Reference chapter 680 of the National Electric Code for all wiring, audio, and lighting standards.  Inspect electrical wiring, check for corrosion of conduits, enclosures and proper grounding;
f) Check for proper "bonding" (grounding) of pool ladders and hand rails and any metal surface within 5' of  the pool edge, but less than 12' above the deck;
g) Inspect underwater lighting and circuits to deck lighting, and pumps; test ground fault circuit interrupter (GFCI) for proper operation; receptacles must also be GFCI protected; no receptacle to be within 10' from pool edge; check that above grade lighting fixtures are in compliance code standards;
h) Maintain proper water chemistry (pH and chlorine levels) to prevent Recreational Water Illnesses (RWI's); follow the Center for Disease Control (CDC) guidelines,                                               (see:  www.cdc.gov/healthyswimming/twelvesteps.htm);
i) Maintain appropriate barriers around pool perimeter: covers, fences and gates around pool must be of approved design to prevent unauthorized entry; follow the U.S. Consumer Product Safety Commission guidelines for safety guidelines for pools (see: www.cpsc.gov).  Be wary of suffocation hazards associated with solar covers;
j) Review local codes or standards;
k) Inspect submerged intake guards for potential hair entrapment;
l) Inspect intake guards for compliance with ANSI A112.19.8 to prevent bowel evisceration;
m) Inspect the facility for any other apparent unsafe conditions;
n) Ensure that the necessary rescue equipment such as back boards, neck braces, rescue poles, first aid kits, etc., are available and ready for use.  Reference latest Red Cross Lifeguard Training Manual and review requirements with lifeguard staff for further details.
Note: The National Spa & Pool Institute (NSPI) (www.nspi.org) publishes recommended Pool Maintenance guidelines to both prevent injury and provide proper performance (reference ANSI/NSPI-1 2003).
2) Effective Supervision:  Quality Lifeguard Staffing and Training; Management Commitment to Safety by Consistent Policy and Appropriate Financial/Resource Support;

a) Have all lifeguards trained by Red Cross or equivalent standards for CPR and advanced first aid.  Statistics published by the Center for Disease Control document that a trained lifeguard will successfully respond to rescues and avoid tragedies for 98 out of 100 rescues attempted.
b) Establish normal operation plan. Have operation plan and specific responsibilities assigned to each staff member.  Lifeguard stations should be established with different zones of responsibility when prompted by good standards of practice.  It is recommended that a detailed work description be prepared by the aquatic's director and each staff member should review and sign the document stating that they have been informed and understand their responsibilities;
c) Never allow young children to be left alone in and around the pool for a moment.  Make sure an adult is always present.
d) Post Pool Rules clearly and in a conspicuous location in the pool area; establish a bold lettered policy that the lifeguard on duty is not to be distracted by patrons and that the lifeguard has complete authority to enforce rules of the pool and to remove patrons that do not comply with pool policies.  Reference Red Cross lifeguard training manual for suggested Pool Rules listing;
e) Prohibit glass containers and limit alcohol consumption;
f) Post a sign establishing the maximum pool occupancy;
g) Never rely on flotation devices or swimming lessons to protect a child. Twenty-five percent of all drowning victims have had swimming lessons.
h) Establish an emergency plan so lifeguards and other employees know what to do in the event of a pool facility emergency.  Rehearse plan with local police, fire, and ambulance workers.  Keep a telephone outside the pool area; post the 9-1-1 emergency number on the telephone;
i) Establish accident reporting policy;
j) Establish a lightning storm pool closing policy.

C
hildren's Products:  Are Safer or More Complex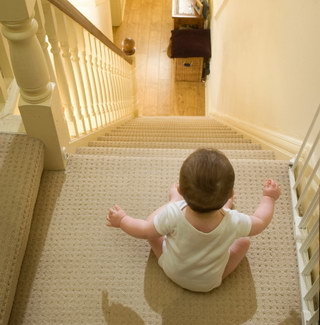 From the moment of birth, children are on a full sprint toward adulthood.  Parents may acclimate to a child's abilities at a given time and feel they have taken all precautions needed to provide a safe environment.  They are often surprised when a quantum leap in strength or speed shows itself by allowing a child to break through a protective barrier or gain access to a hazard that wasn't a concern before. 
Physical ability is not the only attribute that improves surprisingly fast; cognitive skills improve quickly as well.  Unfortunately, good judgment does not accompany problem solving skills as they skip merrily down the path of development.   A child may figure out how to defeat a barrier, but not know that it is dangerous to do so.
This leaves parents trying to head off the child's ability to do self harm the best they can.  This task can be daunting as children pose a higher risk for certain dangers.  For example, the epidermis is not fully developed in infants, making them more susceptible to burns.  Scalds are the leading cause of accidental death in the home for children from birth to age four.  Infants may receive a third degree burn from a cup of very hot coffee in five seconds, where an adult may only receive a first degree burn, if any at all.
Fortunately, parents have some help in deciding which toys or products are appropriate for their children.  Manufacturers follow certain guidelines in an effort to label most new products for specific age groups.   The U.S. Consumer Product Safety Commission (CPSC) helps with this as it closely monitors and regulates toys and child products.  Also, with the recent passing of the Consumer Products Safety Improvement Act (CPSIA), all children's products require a tracking label.  So, if a problem does occur, any needed recall can be implemented quickly and more effectively.
However, even with these progressive changes, there is difficulty in tracking/inspecting all new toys and products to the market.  Thus, the Consumer Products Safety Commission (CPSC) relies heavily on the industry to police itself.   But the CPSC is not alone in its efforts to protect children.   For example, Cribs and Strollers are regulated not only by the CPSC but also the American Society for Testing and Materials (ASTM).   Tricycles are regulated by the American National Standards Institute (ANSI) and Child Car Seats are regulated by the National Highway Traffic Safety Administration (NHTSA). 
If you need help evaluating a product design, label or standard, the experts at CED Technologies can help by contacting one of our regional offices or a case manager at casemanager@cedtechnologies.com.

Meet the Expert:  George M. Saunders Jr., P.E.
Mr. George M. Saunders Jr., P.E., is one of CED's Senior Mechanical Engineers. Mr. Saunders has vast experience dealing with mechanical power transmission systems, aviation systems, machine guarding, aerial work platforms, consumer product safety evaluations and accident reconstruction.  Mr. Saunders holds a Bachelor of Science degree in Physics from Frostburg State University, and both Bachelor of Science and Master of Engineering degrees in Mechanical Engineering from the University of Maryland.

Mr. Saunders came to CED from the U.S. Navy where he worked as a civilian mechanical engineer; most recently in a helicopter transmission design group where he was the team leader for the development of the new transmission system on AH-1Z/UH-1Y helicopters.  In 2001, he was nominated for the American Helicopter Society's Francois Xavier Bagnoud Award.  He is also a member of the National Association of Fire Investigators and the American Society of Safety Engineers.

Since joining CED, Mr. Saunders has been an integral part of CED's first responder services.  Certified as both an operator and instructor for operation of Aerial Work Platforms, Mr. Saunders road-warrior mentality allows him to arrive at the scene soon after an accident, documenting and analyzing critical components to establish causation. Mr. Saunders is also certified as a fire examiner and has testified in both state and federal courts concerning product liability cases. He is a licensed professional engineer in five  states. 
For more information on CED experts please contact one of our case managers at casemanager@cedtechnologies.com or on the web at www.cedtechnologies.com .