OSHA & its Involvement in Forensics
On the Scene E-Newsletter, Edition 103, October 27, 2009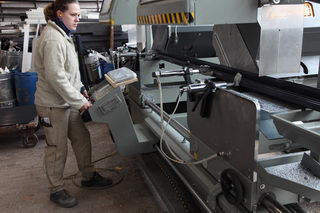 CED Investigative Technologies Inc. has been investigating accidents and providing forensic engineering services for over 24 years but an area where potential clients contact CED and still seem uncertain is when an accident involves an Occupational Safety & Health Administration (OSHA) violation.  OSHA was created in 1970 to prevent work-related accidents, illness and death by creation of regulations and subsequent enforcement.  Workplaces including farms, factories, construction sites and marine terminals need to comply with OSHA regulations to make the environment safe for workers.  When accidents involving death or injuries to more than one person happen, OSHA field officers are required to investigate.  The OSHA investigator will determine if the facility and employer were in compliance with appropriate OSHA regulations, and may issue citations if problems are found.  In some cases the regulations violated will relate directly to the cause of the accident.  However, citations may also be issued for violation of regulations unrelated to the accident.
When an accident occurs and OSHA has been involved, the plaintiff's counsel, defense counsel or insurance company will usually have two main areas of concern:  (1) the potential failure of a device or lack of device such as a safety harness, guard or interlock switch and (2) whether the OSHA violations were related to the cause of the accident.  Many parties determine that two separate experts are needed:  one to investigate the potential failure of the device and a separate expert on OSHA regulations, often a safety professional.  This is not always necessary and at CED, a majority of our experts can handle both aspects of the case.  The reason is that OSHA regulations are based upon consensus standards and the standards are based upon engineering principles.  CED engineers are qualified to testify about these standards making them creditable and powerful witnesses should litigation be required.  When it comes to OSHA regulations and interpretations related to worker safety, many CED engineers either have military backgrounds (the original OSHA safety standards were adopted from military safety practices) or they have held management roles in industry or construction with responsibility for safety.
It is powerful to have one expert cover both areas because accidents typically occur for multiple reasons including the absence or failure of devices, and not having or not following safe practices.  It is a benefit to the client, and potentially in the long run to a jury, to have one expert present all the factors that contributed to the cause of the accident, and one set of coherent opinions.  CED has testified in both state and federal courts concerning cases when OSHA issued citations.