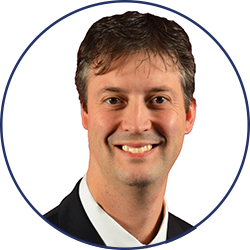 Areas of Expertise:
Mechanical Engineering
Slip and Fall/Trip and Fall
Premise Liability
Manufacturing
Machine Analysis, Interlocks and Guarding
Mechanical Power Transmission
Accident Reconstruction
Mobile Elevated Work Platforms, Forklifts, Skid-Steer
Plumbing Components/Piping Systems
Human Factors
Consumer Products and Appliances
Mechanical Systems Design and Analysis
Natural and Propane Gas Systems
Elevators & Escalators
Recreational Products
Amusement Park Rides
Lean Manufacturing Continuous Improvement
OSHA/Workplace Safety
Brian L. Mills graduated from West Virginia University with a Bachelor's of Science in Mechanical Engineering. His WVU studies emphasized machine design and industrial process analysis and workflow improvement. Mr. Mills completed a Master's of Science in Engineering Management from Walden University with a focus on leadership, program management, and application of innovation and technology.
Mr. Mills initially worked for the Power Generation business of the Westinghouse Corporation as a Development Engineer, improving the analytical tools to predict the operational response of loaded rotating shafts. His work at Westinghouse expanded to include machine design and failure analysis of rotating and stationary turbine components to improve performance and reduce cost. Lastly, Mr. Mills was responsible for product support of complex machined components on multi-axis CNC machining centers.
After Westinghouse, Mr. Mills provided manufacturing support and facilitated Lean / Six Sigma process improvements to American National Can for aluminum beverage can production. American National Can produces a variety of beverage can sizes for the consumer marketplace including Budweiser and Coca-Cola.
In Salisbury, MD, Mr. Mills was responsible for fixture design, equipment installation, work piece flow, and production operation in the Ceramics business unit at K&L Microwave. For nine years Mr. Mills supported production through process, equipment, and operator interface improvements and direct production management. As the Engineering Manager at Spectrum Microwave, Mr. Mills was directly responsible for the design practices and implementation used for the development of Radio Frequency Multi-function Assemblies and filter components for the telecommunications industry. Before joining CED Technologies, Mr. Mills was most recently the engineering focal point and key contact for new engineering product development as the Engineering Program Manager. In this position, he was instrumental in the delivery of a Radio Frequency over Fiber Optic communication system for military applications.
Mr. Mills is a registered professional engineer and a member of the American Society for Mechanical Engineers.
Academic Background:
M.S., Engineering Management, Walden University
B.S., Mechanical Engineering, West Virginia University
Professional Education:
Elevator and Escalator Combo Course, American Society of Mechanical Engineers, September 2014
Train-The-Trainer, JLG Ground Support Training, JLG Industries, Inc., March 14, 2013
Submit a case or claim online.