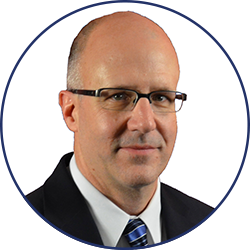 Areas of Expertise
Mechanical Engineering
Fire Origin & Cause Determination
Machinery-Operation, Guarding & Controls
Accident Reconstruction
Human Factors
Analysis and Testing
Safety Engineering
Robotics
Industrial Process Equipment
Automation
Watercraft
Slip and Fall
George Wharton crossed paths with CED Investigative Technologies as the corporate representative in a product liability suit. The case resulted in a verdict for the defense and mutual admiration. As a result, Mr. Wharton joined the Western Office of CED as a specialist for industrial accidents. Mr. Wharton graduated from The Ohio State University with both a Bachelors and Masters Degree in Mechanical Engineering. At Ohio State, his studies emphasized machine design and robotics and he performed research on force feedback for adaptive walking machines.
Mr. Wharton worked initially for the Lighting Business of General Electric as a Research Engineer and Project Engineer designing and installing lamp manufacturing equipment. After GE, Mr. Wharton worked for Nutro Corporation for 15 years, serving as Engineering and Quality System Manager and then in corporate roles with Engineering, Production, Sales and Marketing. Nutro is a turnkey systems house, designing, manufacturing and installing custom paint finishing systems. Notable clients include Alcoa, Baldor, Bosch, Fanuc, Kohler, and TRW among many others.
George Wharton is a registered professional engineer and a member of the American Society of Mechanical Engineers (ASME), the Society of Automotive Engineers (SAE) and the National Fire Protection Association (NFPA).
Mr. Wharton is also a Certified Vehicle Fire Investigator (CVFI) and a Certified Fire Protection Specialist (CFPS)
Academic Background:
M.S., Mechanical Engineering, The Ohio State University
B.S., Mechanical Engineering, The Ohio State University
Societies & Honors
American Society of Mechanical Engineers (ASME)
National Association of Professional Accident Reconstruction Specialists (NAPARS)
National Association of Fire Investigators (NAFI)
National Fire Protection Association (NFPA)
Society of Automotive Engineers (SAE)
Connect with George Wharton, P.E., CFEI, CVFI, CFPS on LinkedIn