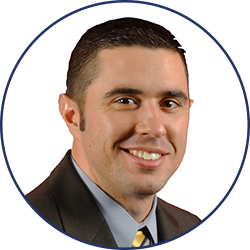 Areas of Expertise:
Site Design
Construction Management
Utility Design and Locating
Storm Water Management
Hydrology
Grading
Water Intrusion
Soils Behavior
Erosion & Sediment Control
Sustainable Design (LEED Certification)
Building Science
Foundations
Roadway Design
Parking Lot Design
Curb & Design
ADA Regulations
Oil & Gas Drilling
OSHA Workplace Safety
Vibration Analysis
Environmental Assessment
Premises Liability
Trip and Falls
Jason Boyd is one of CED Technologies Inc. Civil Engineers with a background in construction services, development design, storm water management, LEED (Leadership in Energy and Environmental Design) and many other areas. Mr. Boyd has a Master of Science in Environmental Planning and Management from the Johns Hopkins University and a Bachelors Degree in Civil Engineering from Lafayette College in Easton, PA. He is a registered Professional Engineer in several states, as well as a certified LEED accredited professional.
Prior to joining CED, Mr. Boyd was the Chief Operating Officer for Weaver, Boyd, Mummert & Associates. He was responsible for project planning, site design, storm water management, permitting and more for hotels, shopping centers and other construction projects. Prior to Weaver Boyd, Mr. Boyd was project manager for Keith Zayac & Associates Inc. in Safety Harbor, Florida. Mr. Boyd's duties included land permitting, project scheduling, landscaping and utility design. While at Zayac and Associates, Mr. Boyd was instrumental in several projects that implemented LEED accreditation – from the site design to construction materials.
Prior to Keith Zayac, Mr. Boyd was a project engineer for First Capital Engineering Inc. where his duties included site layout designs, erosion and sediments and Phase I environmental site assessments and zoning requirements.
Additionally, Mr. Boyd has experience with the building codes and standards from several different states and is a member of the American Society of Civil Engineers.
Academic Background:
Bachelor of Science, Civil Engineering, Lafayette College
Master of Science, Environmental Planning and Management, Johns Hopkins University
Societies & Honors
American Society of Civil Engineers (ASCE)
United States Green Building Council (USGBC)