Memorial Day Weekend is the official kickoff for the summertime travel season. Over 39 million Americans expect to travel more than 50 miles from home.  Having such a large influx of vehicles on the road combined with construction, and distracted/impaired drivers, this Memorial Day Weekend is primed to be a messy one on the roads.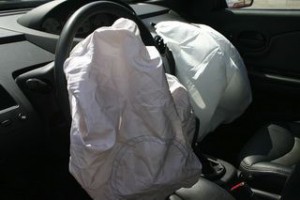 After any collision there are numerous ways CED can help with reconstructing the accident.   CED experts use various technologies and have certain certifications to reconstruct accidents, including crash data retrieval certification.  This gives our experts the ability to use a car's Event Data Recorders- often referred to as a car's "black box". This can provide critical data in understanding what happened in a crash.  The EDR collects and stores information just before and during accidents usually triggered by sudden acceleration or deceleration.  CED experts can download the information from the EDR's memory to help them better understand what happened to the vehicle and how the safety systems performed. Many EDRs are built into a vehicle's airbag control module and record information about airbag deployment, vehicle speed, engine throttle and driver safety belt use.  Downloading this information can be an extremely helpful step in accident investigation and reconstruction.  Also, CED can facilitate as storage for evidence, maintaining the EDR memory throughout the longevity of the case or claim.
If you have a case or claim involving a car accident, our accident reconstruction, engineering and roadway construction experts at CED Technologies can help.  Some of our capabilities include human factors investigation, fire cause & origin, biomechanical analysis, construction investigation, simulation and animation development and more.  For information, call CED at 800-780-4221 or visit us online at www.cedtechnologies.com .
Have a safe holiday weekend!
Related Articles
Black Box/EDR Data is Changing the Landscape of Traffic Accident Investigation
Did you know that the car you drive is recording your actions: How EDR systems are changing Accident Investigations
Engineers