EDR's Tell Their Own Account of What Happened
On the Scene E-Newsletter, Edition 125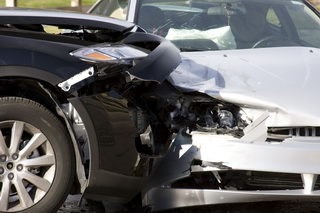 There have been numerous news stories about sudden acceleration and brake system failures in automobiles over the past several months.  Auto manufacturers, insurance companies and consumers have been trying to find out where the alleged problems are coming from and how to fix them.  Often these stories include mention of a "black box" or, event data recorder.  What exactly is an event data recorder?  What can it tell us?
The Insurance Institute for Highway Safety describes an event data recorder (EDR) as "a device that records certain information from a vehicle immediately before and/or during a crash…  Police, crash investigators, and others can download the data from the EDR's memory to help them better understand what happened to the vehicle and how the safety systems performed, and in some cases, help establish culpability".  About 60 million vehicles now have them and 85 percent of new cars this year come standard with an EDR device, according to National Highway Traffic Safety Administration estimates. The agency does not mandate that manufacturers install these data recorders. But NHTSA is requiring that cars with EDRs store at least 15 kinds of data (including speed, brake, throttle, seatbelt and airbag data) and have the information easily accessible for model years 2013 and later. Many auto manufacturers are voluntarily equipping vehicles with downloadable EDR systems, including General Motors, Ford, Isuzu, Mazda, Mitsubishi, Subaru, and Suzuki. Some automobile manufacturers, including Toyota, use proprietary software that only they can download. Still other auto companies, including Audi and Mercedes Benz, do not equip their vehicles with an EDR system at all.

A car's EDR system is different from the "black box", or flight data recorder in an aircraft, as an EDR does not record verbal communication (among other things).  The EDR collects electronic data that, along with the collection and interpretation of an experienced technician, can be very helpful in finding out what happened before, during and after a crash.  Such information can be invaluable in determining what actually happened.
For more information on EDRs and accident reconstruction, call your nearest CED Investigative Technologies representative, or visit us online at www.cedtechnologies.com.