This newsletter discusses what CED thinks is important to you, whether it be a call for rapid incident response or the need for potential expert witness testimony. We believe the entire process is connected and no matter how far the claim actually goes, trial testimony is the endgame and requires a high level of credibility and professionalism that you should expect from your expert.
First, your expert must have credentials documented by specific experience or expertise with the technical issues of your claim/ lawsuit.  Credentials are typically qualified in the courtroom by education, experience and possession of a professional engineer's license (P.E.).  Additionally, certifications such as accident reconstruction, certified fire & explosion investigator, and OSHA training, certainly complement the credibility of the expert.
Next, you should expect a level of intellectual curiosity from your expert.  This trait is not part of the diploma that comes with an engineering degree.  Perhaps equally important, the expert must be equipped to inspect with appropriate tools to document evidence and uncover detail.  Being prepared with a 3D laser scanner or even a ladder long enough to get on a roof that needs to be inspected are examples of the attention to detail you should expect from your expert.  Your expert should follow the scientific method, have a good understanding of the legal process, and appreciate how an expert and evidence compliment an investigation.
Communication skills are critical for the expert.  The expert must be able to speak in layman's terms to effectively communicate opinions, both orally and written in the form of a report.  Technical review of any report  brings quality control to the investigation.  Finally, an  expert should be trial ready.  The possibility that a case might go to trial should guide each step of the investigation process.
We at CED believe that the above discussion captures many of the concerns you have when you consider hiring an engineering expert.  Call us early for a free consultation – we may inspire you to a strategy for the claim/case and assist with the discovery plan.
Related Articles
Experts and Deposition – What clients should expect from their expert
Why a well Trained Forensic Engineer can really Help your Case
Featured Engineer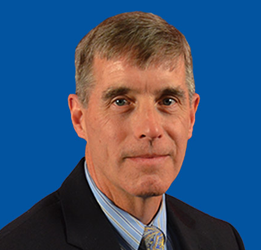 M.S., Aeronautical Engineering, United States Naval Postgraduate
B.S., United States Naval Academy
Areas of Expertise:
OSHA / Workplace Safety  Mechanical Engineering
Marine Systems
Analysis and Testing
Accident Reconstruction
Machinery-Operation
Machine Guarding
Safety Engineering
Elevators /Escalators
Human Factors
Marine / Maritime Operations