Expert Witness Essentials

On the Scene E-Newsletter, Edition 100, September 1, 2009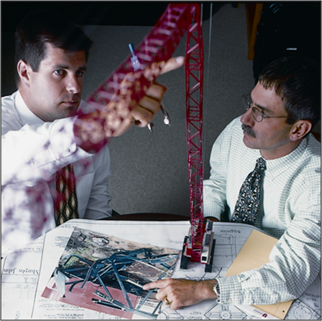 It is the endgame of litigation that an engineering expert must always consider along the path of the investigation. An engineering expert can be the critical component in winning a legal case. Testimonials lead us to believe that there are certain critical factors that help an expert witness enhance the efforts of counsel in the courtroom. A brief review of these traits and abilities may help others in claims and litigation best understand how to select their expert. The one, two, three, punch list below is offered as a consideration.

First and foremost, an expert must have credibility with both judge and jury. Typically, credibility is enhanced with credentials such as a professional license, an advanced academic degree, and a focused practical work experience. Many experts are heavily weighted with either practical work experience or academic teaching experience. Depending upon the critical issue of the case, an expert with mix of practical and academic experience may be best. Second, the expert witness must have the ability to communicate effectively.The deposition and trial environment can oftentimes be confrontational.
An expert must be able to remain calm, cool, and collected to ensure the work and opinions are not lost with other case issues. With regard to engineering experts, finding the right mix of forensic engineering talent and ability to teach science in a potentially stressful courtroom environment is no easy task.
Finally, the expert witness must be able to connect with people in the courtroom setting, specifically, both judge and jury. This connection starts with integrity, complemented by credentials, and sealed with the consistency between the report/deposition and the trial testimony. Many experts prepare a tabbed file notebook and use it as their reference point to ensure consistency throughout the legal process. The testimony is enhanced when the expert uses nonprofessional vocabulary and explains the science in a way that is educational but not condescending. Our experience tells us that people want to learn and understand; this is most easily achieved when the person listening can find commonality with the scenario being described or the person describing it.
The relationship and trust between the claims manager/counsel and the engineering expert is critical and can be a predictor of how effective the expert will be in litigation. Initial selection and designation sets up the effectiveness of the effort.

For more information on how CED Investigative Technologies can assist you, please click on the "Live Chat" button for immediate assistance, send us an email request at Case Manager or call us directly at (800) 780-4221.