Low Speed Impacts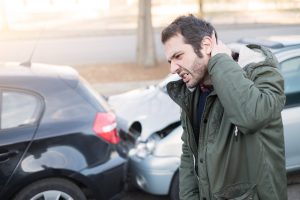 Low speed impacts or LSI are collisions that generally happen at less than 5 to 8 mile per hour.  Many risk managers and claims representatives have had injury claims from low speed impacts come across their desk. Many of these claims are paid or settled, by the insurer or TPA, due to the lack of awareness of a viable way to confirm the injury was caused by the LSI.
For example, the passenger of the vehicle suffered a shoulder injury in a low speed impact and made a claim to cover the cost of their recovery. There are resources available to help determine if this is a legitimate claim. An evaluation of determining factors such as police reports, depositions, medical records or auto reports can help but to what level of certainty?
This is where an expert in biomechanics can make a difference. First, biomechanical engineers analyze the forces of the impact and whether a mechanism of injury existed during the impact by employing the laws of physics and human tolerance. What it all comes down to is consistency. After a review of the factors, a biomechanical engineer can determine if the claimed injuries are consistent with the physical evidence.
If you have a low speed impact claim come across your desk, CED has the biomechanical experts to assist you.  Our expert can determine if the claimant's injuries are consistent with the elements of the incident. Contact us at info@cedtechnologies.com or toll free 800-780-4221.
  Related Articles
Did you know that the car you drive is recording your actions: How EDR systems are changing Accident Investigations
Reconstructing a Multi-Car Accident
Red, Yellow or Green – Intersection Car Accidents
Featured Engineer