Mechatronics. Cool sounding word, right? But what is it?
If the word is new to you, don't feel bad. Few companies brand themselves as working with mechatronics. Rather, they apply all the skills needed in mechatronics without bothering to label them as mechatronics. But rest assured, mechatronics exists and to say it is rapidly growing is an understatement. So, let us get right to what exactly is mechatronics!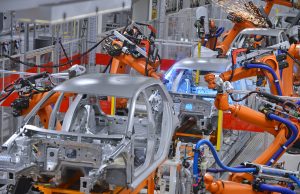 As a quick example, think of the first Ford Model T (available in black), rolling off the assembly line in the year 1908. The construction of the vehicle was a purely mechanical process. Starting the car was also a very mechanical process; the operator hand-turned a crank until the engine decided to come to life. About twelve years later, Ford came out with a push button starting system that involved a battery that supplied power to a starter that would essentially "turn the crank" for you. Voila! With the marriage of electricity and mechanics, early mechatronics was born!
However, in modern times as technical systems have become more and more complex, the definition has been broadened to include not just mechanical and electrical, but the intersection of many more technical areas such as software, control systems, computers, motion control actuators and sensors, hydraulics, pneumatics, micro-devices, optics, programmable logic controllers…you get the idea.
A robot is a good example of a mechatronic system. Most robots integrate various technical disciplines in a synergistic manner (meaning the effect of all these components working together is stronger than the sum of the separate effects of each of the components). Synergy is the key to a successful mechatronic system, but understanding each separate element of the system is required when the system fails to perform in the way that it should.
Advances in the field of mechatronics are progressing at an amazing pace. There is a double exponential at work here. That is computing power is growing at an exponential rate and software is also advancing to accommodate the new capabilities of the hardware. Expect many new incredible inventions in the coming years.
CED Technologies consists of a diverse group of engineers with various disciplines along with the combination of education and experience needed to handle complex mechatronic design investigations. As mechatronics grows in public awareness and the word becomes more common, rely on CED engineers and their knowledge of cutting-edge technology for investigations into this exciting and rapidly expanding frontier!
Related Articles
Industrial Robots Crush Workers
Featured Engineer
Thomas Hannon, P.E.  For a full profile Click here. https://www.cedtechnologies.com/staff-member/thomas-hannon-mechanical-engineer-at-ced/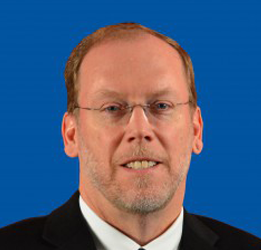 B.S., Mechanical Engineering, University of Bridgeport
Areas of Expertise:
Mechanical Engineering
Consumer Products & Appliances
Machine Analysis, Interlocks & Guarding
Quality Control/Safety Design Integration
Precision Machinery
Mechanical Power Transmission
Railroad Equipment
Heavy Lifting Equipment/Hoists
Mechanical Systems Design & Analysis
Premises Liability
Mechanical Power Transmission
Piping, Valves, Pumps & Fittings
Fire- Cause and Origin
ISO 9000 Series
Hydraulics & Pneumatics
Aerial Work Platform, Forklift, Skid-Steer
Intellectual Property
Elevators & Escalators
ISO 9000 Series