Much of the United States has experienced heavy snowfall, rapid freeze/thaw cycles and other extreme weather events this winter. The stresses from these weather events can cause damage to commercial and residential structures, eventually leading to major structural issues.
Although many structural issues cannot be seen without exposing the foundations or performing destructive demolition on walls/ceilings, there are often visible symptoms that can be observed without taking these measures. If the foundation or structure is damaged, this can result in the building having cracks, uneven floors, and doors and windows that don't operate properly. Although sometimes viewed as normal signs of aging and settling, these symptoms could very well have some consequence to structures in the long term.
Buildings are constantly moving as their frames shift and soils expand and contract. Often these movements are so small that they go unnoticed, but with time the structures get weaker and the building settles and spreads. These structures may eventually collapse under their own weight if not remediated.
Water intrusion resulting from weather events can cause structural damage. Many problems can be hidden under ground-level and inside walls and should be inspected by a professional.
Common warning signs of an unsafe structure or building element that may collapse include:
•  Significant wall and ceiling cracks
•  Gaps between walls and floors or ceilings
•  Deteriorating support structure
•  Bowing walls
•  "Cracking" and "popping" sounds
•  Water/mold stains, sagging ceilings
•  Noticeable movement of the structure
CED Technologies has structural engineers on staff trained to investigate and recognize the cause and origin of structural damage. If you have a case or claim involving structural damage, call CED at 800-780-4221 or contact us to be connected with one of our experts.
Featured Engineer
Stephanie Osterholt, P.E. Click here for the full profile.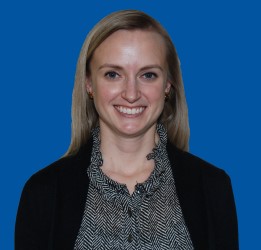 Areas of Expertise
Structural Engineering
Steele, Concrete Masonry & Wood Design
Commercial & Residential Construction
Building Code Analysis
Failure Analysis
Wind & Water Damage
Strength of Materials
Vibration Analysis
Building Information Modeling (BIM)
Constructional Management
Construction Safety/OSHAClick Here To See Our Full List of Experts Click Here To Submit an Inquiry about a possible Claim or Case.